GOLD COAST REMOVALISTS YOU CAN TRUST
Planning to relocate within Gold Coast? This task would be a challenging one unless it is ensured that there will be no delays with smooth working. This is only possible if you choose to hire reliable Gold Coast removalists that will have enough expertise to manage your move. However, there is no need to worry because our local moving company Gold Coast services will help you arrange a perfect move.
Removalists Gold Coast is a team with professionals having enough skills and experience to provide you exceptional services for your move. Residential relocation or office relocation, furniture moving or packing and unpacking services, or just some advice for your move, we are here to provide you services for everything. Moving can be a complicated task that requires attention and determination to accomplish. This is why our workers are trained according to the standards to help you in your move and make it as easy and perfect as possible.
WE ARE THE BEST REMOVALS SERVICE IN GOLD COAST
While moving, even minor tasks would require a lot of effort. We have professional removalists who are aware of the skills needed to move your house. These movers are specially trained to overcome your moving requirements with specialized services according to your needs that too within your budget.
Removalists Gold Coast pay special attention to your luggage to ensure that your items arrive at the destination exactly in the same condition as they were packed in. The proficient movers Gold Coast, by their special care, make sure that your items arrive at the destination as promised by the removalists. At Removalists Gold Coast, our priority is to provide extraordinary customer service by making your move possible in the assigned period within the allocated budget. Our moving company Gold Coast offers services locally that wrap all areas inside Gold Coast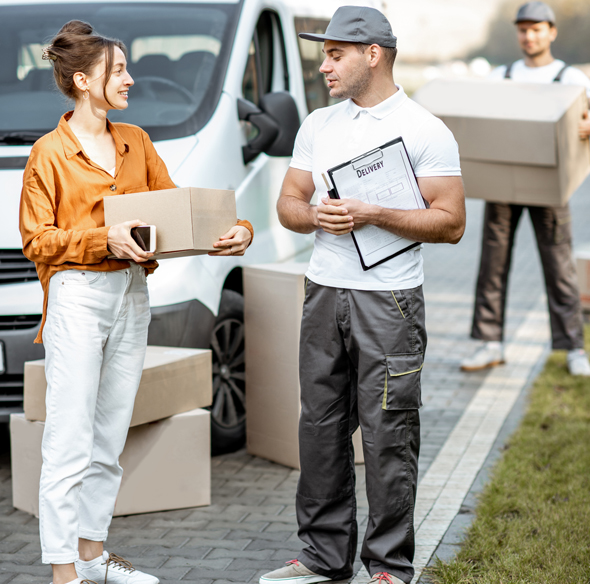 LET US PLAN YOUR NEXT MOVE WITHIN GOLD COAST
Our professional team has done many moves within the Gold Coast which makes them aware of everything that needs to be planned for your upcoming moving process. We can provide you a plan that would be most suitable for you and would also take your hands off the moving activity so you can focus on other important things for your shifting. It is up to you to decide whichever services you want us to do for you, but it is our responsibility to make you understand your part while moving, and our part that comprises of knowledge of each stage, with the sequence and duration of events. We have a checklist for the ease of our clients that can be used to jot down tasks to be completed and mark it by a tick as it gets completed. Removalists Gold Coast's main aim is to make the client's move as easy and effortless as possible. Therefore, our team will be there to help you with your move right from the start.
Lack of planning before your move could result in excessive time consumption and your items may also get damaged. Therefore, to make your move free of hardships it is essential to plan and execute it accordingly before relocating. Our team allots its time just to understand the complexity and magnitude of your move which makes it easier for the experts to plan your move with their experience and skills. We pack your belongings and offload them as promised, keeping track of all your items and making it sure that nothing is misplaced or destructed. Also, we identify the best possible time of the day you are moving concerning and weather conditions for the betterment and ease of your move.
REMOVALISTS GOLD COAST PROVIDE YOU WITH
WE PROVIDE FREE QUOTES
We prefer to quote the fee for your move instead of leaving on the client to guess. A free quotation will be provided to the customer for the entire move which will help you decide us as your mover. Our cheap rates that are quoted according to the customer's budget make it impossible for them to choose any other company except Removalists Gold Coast.
WE OFFER INSURANCE PLANS
What gives us a plus point is our public liability insurance. This offers you complete insurance as Removalists Gold Coast takes all the responsibility of your belongings while they are in our possession. Despite our insurance plan that offers you a complete compensation of the damages to your belongings, we do not want to disappoint you in any way. Our team always takes full care of your belongings and delivers them to the new place the same as they were in the previous one to minimize the chances for any mishap.
WE HELP YOU ENJOY PEACE OF MIND
Relocating might become a stress for you as this task would take a lot of your time and energy. Not hiring any mover for your move and doing everything on your own often leads to distress and your items may also get damaged. However, Removalists Gold Coast provide their customers with a complete package that wraps up everything needed for a move. From planning to the final decoration of your new place, we assure you reliable and affordable services that will not let you worry about your move and let you enjoy peace of mind.
WE ARE EXPERIENCED AND PROFESSIONAL
Removalists Gold Coast have experience of more than hundreds of successful moves as the team has been working for quite some time. We trained our professionals to provide you with the best services during every stage of your move. We owe all our reputation and success to our highly skilled and proficient staff that will always be there to serve you no matter whatever service you want us to do for your move.
WE CALL YOU BEFORE ARRIVING
Communication should be done to decide the relocating time. It is possible that you are not available at the time you gave us as you will be busy during the moving days. Although we will not charge any extra amount if this happens, we will try to avoid this with the help of our dedicated communications team that will contact you before sending our team and truck to your place. This will secure conformity from both ends and let your move happen once you are prepared for it.
WE OFFER SECURE WAREHOUSE FACILITIES
It can be difficult to find a suitable location that ensures safety and security for the storage of your goods while moving to a new place. However, we provide you a futuristic place to store your goods that are monitored through CCTV cameras, with controlled temperature and moisture, and with different sections dedicated to contrasting valuables.
WE PROVIDE YOU WITH PACKAGING MATERIAL
It is our responsibility to provide you with appropriate materials for the packaging of your belongings that will keep them safe throughout the moving process. We are absolutely aware of the materials that are needed for this task including tapes, crates, boxes, mattress covers, and shrink wraps, etc. We can also provide bubble wraps for the packaging of fragile items, but it is our sincere advice to let us pack such items in order to avoid any damage.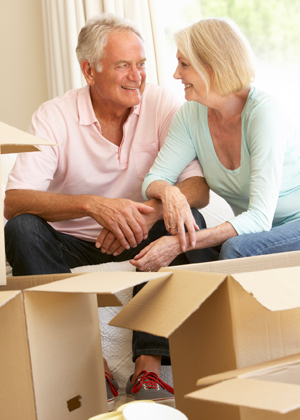 ENJOY COMPLETE PEACE OF MIND WITH US
Relocating is a complex and hectic process that requires a lot of effort with an organized and sequenced plan. Even the simplest tasks in this process might end up being stressful for you. Considering these hassles faced by people in this difficult task, we provide our services that take control of everything your move needs, from creating a plan to unpacking your luggage at your new place. Settling in a new place might be a hectic job as well because the redecoration of your belongings is not an easy task to do. However, our professional movers are capable of everything as they will redecorate your new place just like the old one. Your mind will be at ease when you know that your valuables are in safe hands. We have a variety of removal trucks and packaging boxes that will make sure that your move is completed in a single trip. Our team will analyze your place and items before the move so we can send the most appropriate removal truck for your move, minimizing any chances of mismanagement. Removalists Gold Coast is the most feasible yet the cheapest option for you as our experts never fail to satisfy our customers in the best possible way.
OUR VALUE-ADDED SERVICES MAKE LIFE SIMPLER
Moving can be an expensive task for people and we understand the demand of our customers of a reliable yet economical moving service. Therefore, booking us on your move opens up an opportunity for you to enjoy a wide range of value-added services that will help you cut down your costs for moving and make your move more affordable. Following are the value-added services we provide to our customers free of cost:
Free Boxes
Free Plastic Wrap
Zero Travel Time and Fuel Charges
Free Assembly and Disassembly of Furniture
We understand that packing boxes and material can be quite an overhead cost. This is the reason we provide you with high-quality packaging materials free of cost when you choose one or more of our packages.
We wrap all your mattresses in plastic without charging any additional costs. This will protect your mattress from the dirt outside and will keep it the same as before. These plastic wraps are only for mattresses.
Booking with Removalists Gold Coast will give you mental relief. The quotation we provide includes costs of everything so that you do not have to worry about any additional costs. We do not incur any hidden charges for the fuel or for the extra time it can take while traveling. No matter how long the distance is, how many stops we face during the move, or if it takes more time to reach your location than estimated, we will not charge any cost other than the amount quoted by us initially. We provide you a quotation that covers everything from the time our team arrives to the time our team drops your valuables to your new location.
Furnitureis not so easy to handle as it can be difficult to dismantle and then assemble them again. For this purpose, you will need to hire furniture movers Gold Coast. we assign our proficient workers with our own tools to handle your beds, including the dismantling and their assembling at your new place. So, there is nothing left for you to worry about.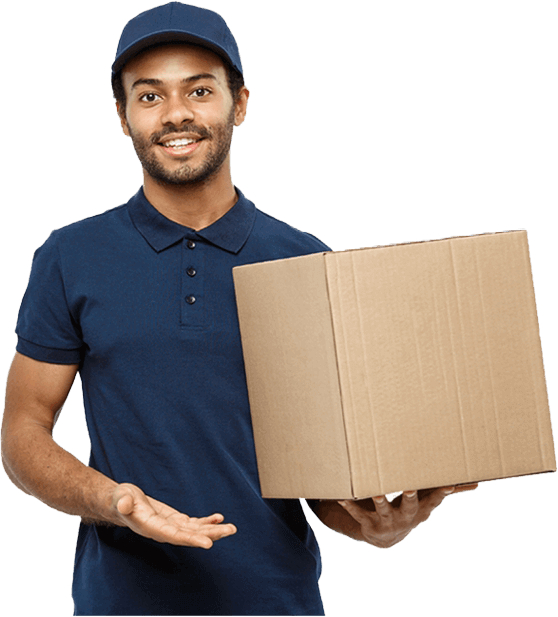 WHAT TO EXPECT FROM REMOVALISTS GOLD COAST?
Booking Removalists Gold Coast enables you to expect everything to be inch-perfect in your move. Our experienced workers give their every effort to facilitate your move with services that start from the beginning and last till the final task. Our professionals never fail to deliver their promises by managing your move efficiently, reliably, and as smoothly as possible and this is what makes us one of the best removalists Gold Coast. We will always provide you services within your budget and our experts always try to give you more than your expectations as this is our primary goal. Let it be planning, packaging, transporting, unpacking or redecoration, our team will deliver the best moving service to make your move contended for you. Removalists Gold Coast is known as one of the best movers in town, and our target to go beyond customers' expectations will always remain on top.
Looking for Gold Coast's most experienced and highly trusted removalists?
Contact Us For A Stress-Free Move
Call us now on 1800 218 344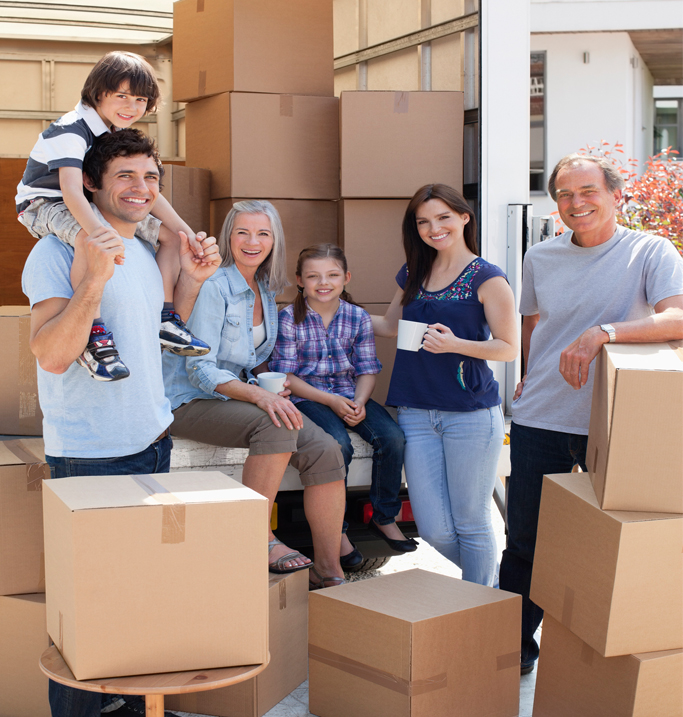 LOOKING FOR HOME RELOCATION SERVICES?
Here at Removalists Gold Coast, we provide you with the entire range of house relocation services that cover home removals of all sizes that include 1-bedroom homes to up to 5-bedroom homes and studio apartments as well. Our team of expert movers is capable of handling all the intricacies that are involved with a home removals job including the planning, packing, loading, transportation, and moving checklist management.
Our house removals team is one of the best in the Gold Coast region and regardless of whether you are looking to relocate your small single-unit house or a large estate, our home removals services have you covered. The aspect that sets us apart from all the other removalists services Gold Coast is our pricing plans. We provide you with premium quality services at excellent prices so you no longer have to worry about your budget when hiring removalists for your home relocation.
Our home removalists Gold Coast services include the complete range of moving services including pet removals, vehicle transportation, piano removals, furniture assembly/disassembly, fragile items packing, planning, transportation, loading, and redecoration. We take maximum care of the safety and security of your belongings so that you can enjoy a stress-free moving experience with absolute peace of mind.
CHEAP HOME REMOVALISTS GOLD COAST:
We provide you with affordable and high-quality home removalists services in Gold Coast that help you enjoy a trouble-free moving experience. To learn more, please contact us.
LOOKING TO RELOCATE YOUR OFFICE?
Do you want to relocate your business or office within Gold Coast? If yes, then our office relocation services Gold Coast are perfect for you. As we all know, it is impossible to execute a move without proper planning, especially if you are relocating your office. At Removalists Gold Coast, we provide you with state-of-the-art high-quality commercial moving services that take away all the stress and hassle away from you.
Our office relocation Gold Coast services include extensive planning and inventory management to ensure that your business operations go undisturbed from one location to another. Our team of excellent electricians, carpenters, plumbers, and IT experts ensures that everything from the furniture to the electrical equipment of your office is shifted with utmost convenience and security.
When choosing our premium office removals Gold Coast service, all you need to do is tell us your exact requirements and budget, and we will provide you with a customized moving package that perfectly meets your expectations.Our renowned office removals services include:
Planning: We visit your office to help you plan out your move exactly according to your requirements which includes inventory checklist, scheduling, and blueprints of all electrical equipment to ensure a smooth and convenient office relocation Gold Coast experience.
Packing and unpacking: We help you pack and unpack all of your belongings, including file cabinets, office furniture, and other fragile items. We carefully pack and categorize each item to ensure that nothing is damaged or lost during transit.
Furniture assembly and disassembly: Our professional team can handle all kinds of office furniture removal services including the assembly and disassembly of workstations, conference tables, and round tables.
Warehouse and storage facilities: If you need a secure, 24/7 CCTV-monitored facility to store all your office belongings while you take care of other matters related to the move then our affordable storage services Gold Coast are ideal for you.
Get in touch with our team to learn more about how our office relocation Gold Coast services can help you relocate your business with maximum convenience. Remember, no job is too small or too big for our team, so whether you are a startup, an SME, or a large organization, our relocation services have you covered.
CHEAP OFFICE REMOVALISTS GOLD COAST
Office movers Gold Coast can often be quite expensive and will add quite a burden to your exhaustive moving budget. Removalists Gold Coast understands this and competitively prices all of its packages to meet the requirements of businesses of all complexities and sizes. We provide you with professional and cutting-edge services at unbelievably low prices.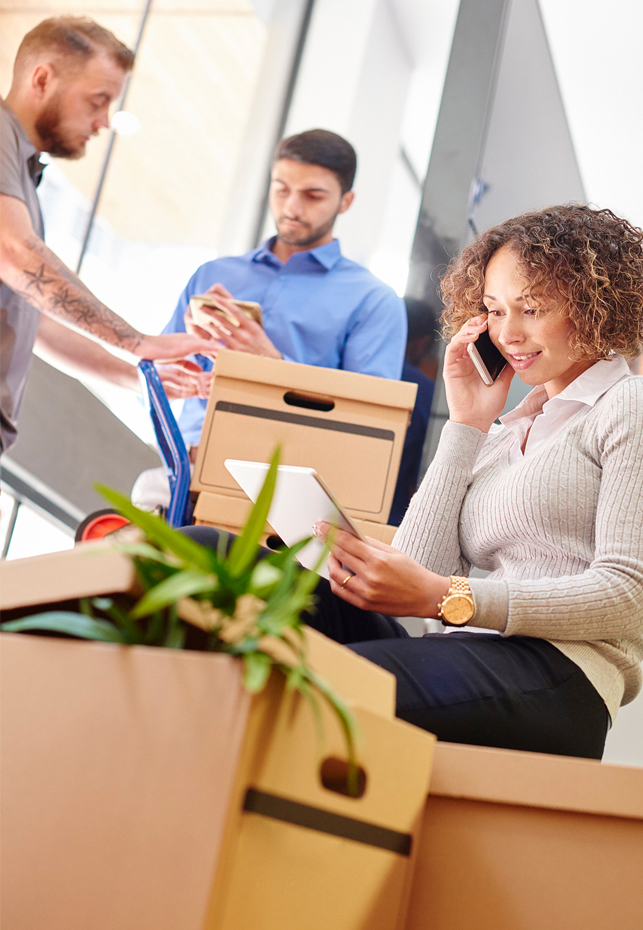 LOOKING FOR PACKING SERVICES?
One of the most time-consuming and critical phases of any move is the packing. The packing stage defines how well-organized and safe your belongings will be during the move. When packing is done correctly, it takes away a lot of worries and troubles during the move itself. However, packing is not just about putting all your belongings into boxes but instead, it is a delicate process that involves several steps. It includes organizing and arranging your belongings so that it is easy and convenient to unpack on arrival and also involves handling fragile items such as antiques with utmost care to secure them. Without the right techniques, you can risk damaging your valuables and hence, adding to the overall cost of your move.
At Removalists Gold Coast, we provide our customers with superior quality packing services that cover the planning, labeling, boxing, and checklist management for all your belongings. This service is available for both our residential and commercial customers as part of our house removalists Gold Coast and office removals Gold Coast services. Our team of packers is experienced with handling moves of all sizes and they reliably plan and organize all your belongings in a manner that guarantees maximum safety. Leave it to us to ensure complete peace of mind for you with our packing services during your move. Our professionals make use of the industry best practices as well as top-grade packing material to ensure that all your belongings are securely and safely packed for the next stage.
Not just this, but our packing services Gold Coast also include unpacking. Once we have successfully transported all your belongings to your destination, we help you unpack, room by room, as well. Our team of professional packers is trained to maximize efficiency and minimize the time that is needed to both pack and unpack all your belongings, regardless of the size of your move. Even if you decide against our unpacking services, our well-organized inventory checklist and properly labeled boxes will help you unpack with ease.
CHEAP PACKING SERVICES GOLD COAST
We provide you with affordable packing services Gold Coast that include not just the services of our expert movers but premium packing materials including bubble wrap, boxes, and masking tape as well. Reach out to our team to get more information about how our packing services can help facilitate your move.
LOOKING FOR STORAGE FACILITIES?
There is a lot of grey area in the moving process – it is not just black and white and this is the reason we understand you might not always have everything figured out. Our storage facilities aim to simplify moving for you by taking away the uncertainty from your move. Do you have renovation work pending at your new destination? Are there contractual obligations such as tenancy agreements that are hindering your move? No matter what the reason, if your move is getting delayed by any amount of time then we can facilitate you by providing you with a secure and safe location to store all your belongings while you sort things out.
Our storage services Gold Coast provide you with a shared space in our secure and CCTV-monitored warehouses. So, whether you are looking for a place to temporarily store your belongings or need some extra storage space for excess inventory, we have you covered with our storage facilities. We provide you with a temperature-controlled, secure, and insured facility for your valuables at affordable pricing plans that perfectly meet your requirements.
CHEAP STORAGE GOLD COAST
If you want storage facilities on an economical and flexible pricing plan then our storage Gold Coast services are suitable for you. Please get in touch if you would like to discuss pricing and requirements for our storage services.
OUR COMPLETE RELOCATION SERVICES
The epitome of our moving services is covered by our top-of-the-line complete relocation services Gold Coast package. When you choose our complete relocation services, you can just sit back and enjoy as our professionals take care of everything in your move for you. You don't have to move an inch when it comes to all the nitty-gritty details of the move with our premium relocation services.
Once you have decided where you will be relocating to, just let us know and we will take it from there. After you book our complete relocation services Gold Coast, we will take care of the entire moving process for you. We will allocate a dedicated team of packers, movers, carpenters/electricians/plumbers to you that will handle everything for you. From the planning, packing, loading, furniture removal, unloading, unpacking, and redecoration of your new house/office, everything will be taken care of by our experienced and professional moving team.
We help you enjoy complete peace of mind with your move through our complete relocation services so that you can focus on the most important aspects such as saying goodbye to your friends and family and getting done with your official matters.
Our complete relocation services are available for both house relocations Gold Coast as well as office relocations Gold Coast. The major components of our complete relocation services Gold Coast include:
Including scheduling, inventory management, checklist preparation, and budget allocation for your move.
Labeling, boxing, and packing/unpacking of all your belongings.
The assembly, disassembly, and packing of all your home/office furniture. Our expert staff and state-of-the-art techniques are what make us one of the best furniture removal companies in Gold Coast.
All special moving requirements such as the relocation of pets, vehicles, pianos, and other antiques/valuables.
All the heavy lifting to/from our moving trucks.
Moving all of your belongings from your current location to your new destination.
CHEAP RELOCATION SERVICES GOLD COAST
Our complete relocation services also include a number of value-added services that facilitate your move to make it more convenient.
With our complete relocation services, let our experts take care of the complexities of your move so that you can relax and enjoy the process. You can get more information on our top-grade service by reaching out to our team.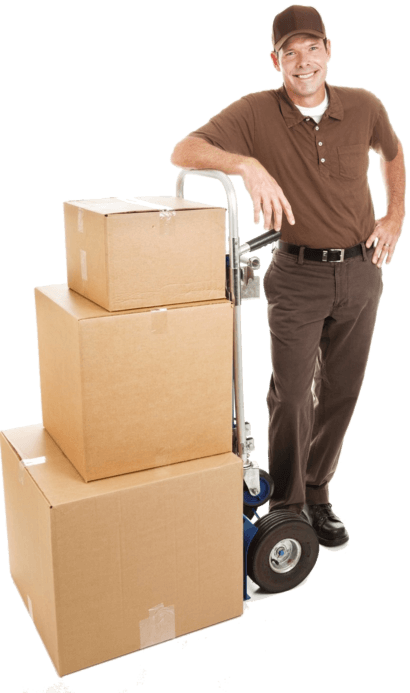 GOLD COAST WIDE REMOVALISTS
We are proud to tell you the success of Gold Coast Removalists as we are spread across the entire Gold Coast Region. We are known for our services that include packing, storage facilities, office removal, house removal, and furniture removal services are all available across the state. Moreover, we are not limited to Gosford, Wyong, and Tuggerah. We will always be there to serve you and facilitate your move regardless of where you are situated in Gold Coast. We have a strong network of moving trucks that will serve you anytime as we are just a call away from you.
WHY HIRE PROFESSIONAL GOLD COAST MOVERS?
A common question that arises in the mind of people while relocating is whether they should hire movers or not. You can always use the option to move by yourself but for your safety and health, it is recommended that you hire a mover for yourself. The cheap rates of furniture removalists leave no incentive for you to make your move by yourself. If you are still unable to decide between hiring and not hiring removalists Gold Coast, then here are the reasons why you should opt for hiring.
SECURE AND RELIABLE TRANSPORTATION
PUNCTUALITY AND ON-TIME DELIVERY
RESPONSIBILITY AND PROFESSIONALISM
PERSONAL HEALTH AND SAFETY
You need a truck to relocate and you'll need to rent it if you are doing it on your own. This will make you responsible for the safety and security of your luggage because your belongings are not insured in this case and the truck company will not take any responsibility for any lost or damaged items. On the other hand, if you hire professional moving companies for your relocation, they will guarantee secure and safe transportation of your goods and the company will also provide you insurance of items that may get lost or damaged.
Punctuality and reliability are values that make furnitureremovals Gold Coast's proud. Upon hiring us, we assure you that all your belongings reach your new destination on the given time so that you can shift to your new location as soon as possible.
If you try to move by yourself, only you are accountable and responsible for your belongings and you will likely damage your goods because of lack of experience in this task. However, hiring a removing company will delegate this responsibility to them and they will assure you a safe and secure move because of their experience and expertise. Your items will not get damaged in the first place but in case they face any sort of damage, you can always hold the company accountable for it.
Your priority should be your and your family's health. Bed sets, wardrobe, pianos, or dining tables, such items are not easy to load into a truck. Moreover, if you live in a two or three-storied house, bring these items down a fleet of stairs would be a task too. You will likely end up being injured because of a lack of training and technique. Therefore, it would be a wise decision to leave these tasks on removal companies Gold Coast such as Removalists Gold Coast that is professional in lifting and moving furniture with expertise and practice to perform such tasks.
NO MOVE IS TOO SMALL OR TOO BIG FOR REMOVALISTS GOLD COAST

Removalists Gold Coast has a team with an experience of over a decade. Relocating your house would be a simple task for us whether it is a studio apartment or a complex house of 5 bedrooms. Moreover, we have a range to move small businesses with less than 10 employees to large organizations with over 100 employees. Our expert furniture removalists and professional team make it possible to accommodate all kinds of moves. Regardless of the size or complexity of your move, our team will provide you with services that you can also rely on for cheap quotations. Our team of professionals has every type of move covered for you. Looking for a quotation for your move? Get in touch with us and enjoy efficient and cheap services in all areas of the Gold Coast region.

MOST EXPERIENCED AND RENOWNED REMOVALISTS IN GOLD COAST

When it comes to looking for removalists, one demands great experience and expertise— for that, Removalists Gold Coast is the most well-reputed team of movers. We've had helped move an average of thousands above households and offices up till our time in Gold Coast. For over a decade now, the industry best practices have been proceeded by our expert movers. In the Gold Coast region, Removalists Gold Coast take the honor of being the top choice of customers for movers. We are a complete package of the most experienced removalists, dealing with exceptional customer service and pricing plans in affordable ranges for all categories of moves. The true essence of sincerity in our work is portrayed by our customers' testimonials and optimistic feedbacks as to how trustworthy and reliable they find us to work with here in Gold Coast. The factors which set us unique as one of the best movers in the Gold Coast region are our professional practices, high-quality materials, skilled and experienced moving team, and great customer services. With every move, we come back with exceptional results and high quality of services to all our customers and would continue to strive harder in every forthcoming move.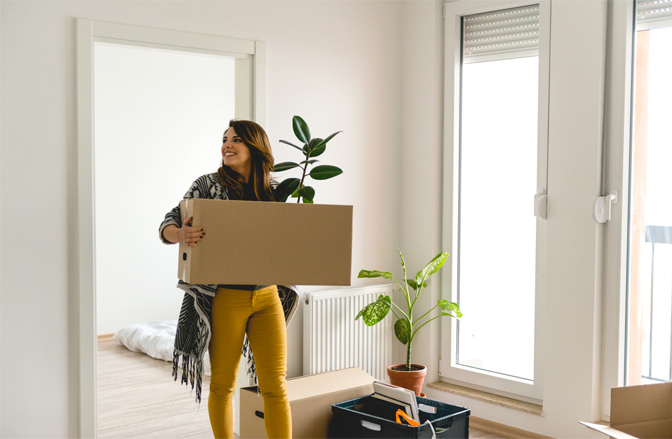 OUR GOLD COAST HOUSE REMOVALS INCLUDE
STUDIO APARTMENT

If you live in a studio apartment which is a confined and self-contained area, then we highly recommend our studio apartment removal services Gold Coast. It is typically the simplest category which requires approximately 1-2 days to finalize with minimal costs of moving.

ONE BEDROOM HOUSE

Traditionally, we know a one-bedroom house contains a single bedroom along with a kitchen, lounge and dining room that may also vary. Gold Coast One Bedroom Services takes approximately 2-4 days to complete the move with minimum costs so stop searching for other removalists since now you're aware of one of the best house removals services.

TWO BEDROOM HOUSE

A 2-bedroom house contains more than one bedroom with attached bathrooms which makes up a sizeable move entirely. For this category, we take between 5 to7 days to complete the move while the costs are dependent on the exact requirements of this move. If you want us to help you move your two-bedroom house, then kindly reach out to us and we'll make sure to assist you in every possible way.

THREE BEDROOM HOUSE AND ABOVE

This is the all-time best category of Removalists Gold Coast – 3+ bedroom house removals services that cover everything from average-sized apartments to large estates. A long-range of services lies under this category, covering 3-bedroom house removals, 4 bedroom house removals, 5 bedroom house removals, and mansion house removals. The exact duration and cost vary according to the complexity and size of the move. If you would like us to be your lending hand in a 3-bedroom house and above-mentioned removals services, we are just a message away to equip your task.
WE ARE ECONOMICAL AND PROFESSIONAL REMOVALISTS WHO DELIVER QUALITY
The two key factors that make the difference in the minds of people are the cost and the mover's reliability. Our professional and economical removal service is the most reliable moving service in the Gold Coast region. Our modern moving techniques and efficient transportation service with cheap rates defineour moving service as one of the best moving services in the country. It is not only our economical rates, but we offer a variety of value-added services to our customers that further reduce the cost of their move. Also, you can opt for our backloading service that will enable you to pool in the moving truck costs with other customers. This is why we can proudly say that we are the best removalists Gold Coast.
It is known for a fact that we provide the most economical service that gives you excellent value for your money. Our team sustains the highest standards of this activity and provide the best service with their professionalism and technique. We never fail to treat our customers in the best possible way that leaves them fully satisfied with our services. We provide you services that make your move comfortable and stress-free, with helping you cut down your moving costs too.
WE GUARANTEE SAFETY AND RELIABLE FURNITURE REMOVALS
Furniture removal is the most laborious and stressful parts of a move. What makes this task difficult is their heavyweight and complications while dismantling it. The moving of furniture is not as simple as packing and loading, it consists of various other steps. You will have to disassemble the furniture, with gathering its screws and bolts and keeping them safe with packing and labeling them accordingly. After loading the furniture into the truck, it will be transported, unpacked and reassembled at your new location. This process does not only require the skills of handling but also requires quite a lot of manpower to do all the heavy lifting. This is the reason you should hire a furniture removal companies in Gold Coast to make your move easier.
Furniture removals Gold Coast provides you services by professionals that have the experience and skills of handling all kinds of furniture. We have special equipment to disassemble and assemble your furniture such as office furniture, beds, wardrobe sets, pianos, and kitchen cabinets and furniture. Our proven packing strategy and efficient handling of furniture guaranteethe safety of your furniture. We handle and move your furniture in the same way as we do it with fragile items. Even then if any mishap happens during disassembly, packing or transportation, you have your furniture covered with our insurance plan.
Our experienced professionals will perform this task for you with the guarantee of maximum safety of all your items. Moreover, just upon choosing our relocation service for house or office, all our premium furniture removals Gold Coast services comes free with it.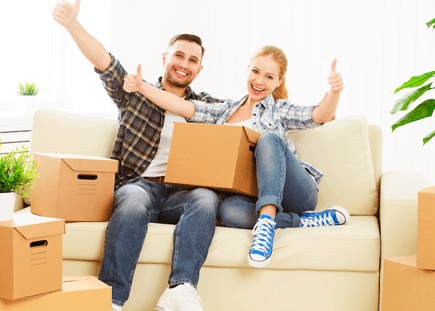 WE ARE AN ALL-AUSTRALIAN REMOVALIST COMPANY
Removalists Gold Coast can proudly state that we hire Australian professionals and it is an all-Australian organization. Economical rates, expert services, and reliability are something we are known of, but we have established our place as one of the best movers in Australia by our excellent service over the years. We work for the betterment of the environment and we try our best to do charities to people in every possible way.
HERE IS WHAT OTHERS SAY
One of the most reliable and professional movers I have come across Gold Coast. Everything was simple and straightforward and their cheap packages helped me move my home within a limited budget. I would definitely recommend Removalists Gold Coast for their excellent service and professionalism.
I'm glad to have found the listing for Removalists Gold Coast. Every mover that I reached out to was not taking urgent bookings or charged way too much for me to afford. One of my colleagues recommended using this service and everything went great! Thank you for the amazing service, I will get in touch if I ever need to move again.
Amazing service from a reputable company that has earned a lot of respect and trust in my eyes. Their professionalism and cooperative attitude stands out and they always make sure that the customer is satisfied. Loved the quick service, thank you again.
My experience with Removalists Gold Coast was incredible. I had a lot of things going on during the move so I decided to choose their complete relocation package. Despite not being able to spare time for the move, these guys took care of each and everything for me. Superb service, excellent pricing. Would highly recommend to everyone looking to move in the area.
FINDING THE RIGHT MOVERS IN GOLD COAST CAN BE DIFFICULT
There are a variety of movers in Gold Coast and choosing the right one for your move will determine the successfulness of your move. You can identify a good relocation service with their pricing, experience, fleet size, and storage facilities. An effective move within Gold Coast would need the best mover from there.
BUT LUCKILY, WE ARE HERE TO HELP
Removalists Gold Coast have a reputation that can be outlined by a wide portfolio of moves and outstanding reviews from its customers. What differentiates us from other removalists is our pricing, excellent service, a team of professionals, and experience of more than 10 years. Make the right choice and let us make your move an easy one with the best prices in the industry.
LET US MAKE YOUR MOVE WITHIN GOLD COAST SIMPLER
We understand that relocating could be stressful and hectic. To let you enjoy peace of mind and make your move happen without tension, Removalists Gold Coast is here to provide its renowned relocating services. Get in touch with us and let our professionals do everything for you. Starting from a plan to unpacking at your new place, we would take care of everything. So, you leave all your worries and sit back while we make your move happen.
WHAT SETS US APART FROM OTHER REMOVALISTS IN GOLD COAST
TRUSTWORTHY AND RELIABLE
Our work portrays our true dedication and care for our customers. Once we are in charge of your move, we ensure that everything is done carefully and we take maximum care of all your belongings at all times. This is particularly what sets us apart from other removal companies Gold Coast. We respect the trust they have put in us and continue to save appearances as better as possible. Hence, this sets us as one of the best removers in Gold Coast Region.
SIMPLE MOVING PROCESS
We prioritize customers' ease of moving. We avoid hassle as we make sure that we deal with our clients in an organized manner. We use those people who are already located at your former location so that they get in touch with you and help you move to your new location. A proper team of experts is assigned to each client that takes responsibility for being in charge of the process until the entire move is completed successfully.
ECONOMICAL PACKAGES
We enable our customers with affordable rates which are the most competitive prices in the market. You can get in touch with us via email or telephone with our customer representatives – they will tell you about the price details for your moving job according to your exact preferences. We ensure that our prices are exact and precise, there are no hidden costs or overheads that you will cause any inconvenience during the moving process once you choose us for the project.
100% TRANSPARENCY
Treating our customers in the best way and keeping them in peace is our primary concern. Transparency is something we consider important and this is why we update you on every step we take during your move. You will be informed about the exact location of your luggage and we will let you know the next step we plan to take. The staff of our furniture movers Gold Coast will keep in touch with you not just to inform you, but to let you direct your move the way you want it.
CUTTING EDGE SAFETY TOOLS AND TECHNIQUES
The major concern of people while deciding the mover is the protection and safety of their belongings. No one would enjoy watching their valuables getting damaged. Therefore, our services comprise of a proven and state of the art strategy that ensures that your items are treated correctly. Fragile items are covered with an extra thick blanket and the walls of our trucks are carpeted with foam. So even when the truck is moving along a bumpy road, none of your belongings face damage.
GPS MONITORING
To let you know the exact location of your belongings, we have a GPS monitoring and tracking system installed in our trucks. With the help of this, we will inform you in advance before reachingyour new location so that you can prepare. Moreover, this ensures the safety of your valuables as now you are aware of the location they are at.
SAFETY, SECURITY, AND INSURANCE
Customers do not like their items getting damaged and the safety and security of their valuables is their topmost concern. At Removalists Gold Coast, we have a proven strategy that we use to keep utmost care of your belongings. Packing with techniques, transporting via carpeted and foamed trucks, and handling with expertise, our services ensure maximum safety for your luggage. People are mostly worried about their valuables when they are not with them, but our excellent service takes away all your worries regarding your move.
FAQ
Yes, we have a team of experienced movers that know exactly how to dismantle, pack, and relocate BBQs. We have all the right tools and skills that are needed to clean, pack, transport, unpack, and reassembly your BBQs. Leave it up to us to ensure peace of mind for you with your BBQs, no matter what the size or type.

Removalists Gold Coast have a specialized antique removals service that covers the preservation, packing, and transportation of priceless belongings. We understand that there can be no 'insurance' for antiques since they are irreplaceable and thus, we ensure maximum protection of your antiques by wrapping them in bubble wrap and moving them in special boxes that guarantee safety under all conditions.

We do not burden you with any additional burden of paperwork apart from the absolute essentials. You will need to cooperate with us for insurance documents and the contract. We have a standard contract for services and if you choose our insurance plan, then a document for the insurance agreement. However, we try to maximize your convenience by helping you go through the documents and explaining them to you as and when needed.

This is not a requirement but it is recommended that you are present when our team arrives to pack/pick up your belongings so that you can supervise the move and adjust it according to your requirements. If there are any last-minute activates/coordination tasks that need to be done then we request you to be available. Otherwise, our professional team will take care of your belongings with maximum security and safety.

As with the time, it is difficult to provide an accurate estimate of the cost for a move without knowing your requirements. Complex moves such as those of large estates and organizations often cost much higher than simple moves like those of studio apartments and startups. The size, type, requirements, and complexity of your move are used to estimate the cost. However, no matter how complex or large your move is, we promise to provide a reasonable quote that will not break the bank.

At Removalists Gold Coast, we provide you with free and accurate quotations for your move, before you decide on making a booking. Get in touch with our team and let us know about your moving requirements such as the size, type, and destination for your move. Our team will analyze your requirements and prepare a customized quotation to you with a comprehensive breakdown of the costs, free-of-charge!

Yes, furniture needs to be disassembled before packing/moving it but we can take care of that for you. Here at Removalists Gold Coast, our professional movers specialize in disassembly, assembly, packing, and transportation of all furniture items. Unless you specifically want to disassemble your furniture on your own, we recommend choosing our furniture relocation service that will cover all kinds of disassembly and assembly of furniture during the move.

We have a large network of trucks and offices within the Gold Coast region that allows us to cover all areas within and surrounding Gold Coast. No matter which area you are currently residing in, or where you want to move to, our resources and movers will be available to you. We will ensure our same high-standard of quality regardless of where you move within Gold Coast.

Yes, we have a range of value-added services on offer that aim to maximize convenience for our customers. Our goal is to provide you with a comfortable moving experience at an affordable price. Therefore, we offer a range of value-added services including free packing material, free scheduling services, no cost for stairs (up to one level), and free unpacking/redecoration services.

We know and understand that you can have an emergency at anytime and due to unforeseen circumstances, you might have to cancel a booking. That is no issue and we will never charge cancellation fees. However, we do recommend that you inform us about the cancellation as soon as you can.

Yes, we do. Our services are operational all around the year, even on weekends and public holidays. Though, during in-demand seasons such as Christmas, we recommend making advanced bookings to ensure that you book an available moving slot (since our bookings are at their peak during holidays).

Yes, here at Removalists Gold Coast, we offer you both fixed pricing plans and hourly pricing plans. We can break down our quotes based on the number of hours it will take to complete your move and shift your payment plan to hourly, upon your request so that you can adjust accordingly. Please get in touch with our team to learn about our pricing plan structures.

Removalists Gold Coast is a renowned moving service that has one of the best team of movers out there. Using our experience and expertise, we provide our customers with the complete range of relocation services Gold Coast for both home and office relocations. Our removalists service varies from house removals, office removals, commercial relocation, planning and inventory management, packing and unpacking, transportation, loading and unloading, redecoration, furniture removals/pet removals/piano removals/vehicle removals/plant removals, and storage services. We even entertain special moving services to provide you with maximum comfort at affordable prices.

We provide you with a comprehensive quotation that includes the cost of truck rent, labor, and resources in general. However, depending on the requirements that you specify during the quotation process, the costs covered by our quotations may vary. For example, if you are looking to opt for our complete relocation service, then our quotes will also include the cost of planning, furniture removals, all special requirements for removals, packing, loading, and transportation among other things. What you need to note is that regardless of what services you select, our quotes are always accurate and never include any hidden costs that you will have to pay at the last minute.

Yes, we understand that certain items such as pets, pianos, plants, or vehicles have special moving requirements. For instance, for relocating vehicles, we have specialized trucks that can handle such moves. Similarly, the assembly and disassembly of pianos, pool tables, plants require a more intricate packing and loading process. This is why we have customized services for removals of all kinds of pets, pianos, plants, and vehicles that ensure the maximum safety of these belongings.

It can be difficult to provide an accurate estimate of the time it takesvehicles for your move. There are various factors that can influence the time taken for a move including the type (home or office), size, complexity, and distance of your move. Each move is different and because of the changing requirements, it is impossible to tell how long it will take. However, just to provide an estimate, the average time for studio apartments or equivalent offices can take up to 3 – 5 days whereas large and complex moves such as those of 5-bedroom homes or equivalent offices can take up to 4 weeks to execute successfully.

We understand that a ¬¬single payment option is not suitable for everyone and therefore, we let our customers pay via credit card, cash, bank transfer, or pay order. We have no preferences since each method has its own pros and cons. The choice of payment is up to you and we would be happy to accommodate you in any way possible.

We understand the importance of safety and hygiene, particularly, when it comes to moving. Therefore, all our trucks here at Removalists Gold Coast are regularly maintained to ensure maximum hygiene. We provide a temperature-controlled, moisture-free, and safe environment in our trucks for your belongings. We clean out our trucks properly after each move and carpet the floorings and walls of our trucks to make sure that no valuables are damaged or otherwise affected during transit, no matter how long the distance you need to move.